Décovi - A History of Precision Machining Excellence
About Décovi
Experts in Complex
High-Precision Components
At Décovi SA we pride ourselves on 75 years of excellence in the production of high-precision machined parts of all levels of complexity. We specialize in bar turning, CNC turning, milling, screw machining, laser engraving and decoration.
Our components are used in a wide range of industries, from watchmaking and medical, to aeronautics, defense and all other areas where continuous technological advancements are driven by high-precision small parts.
Thanks to our advanced and varied machine park, we can deliver on large volume production requests.
Our highly experienced and skilled staffs assists our clients with innovative solutions and customized complex prototypes and pre-series.
Go-To Partner for Watchmaking
and MedTech
Commitment to Innovation
Our continued growth was driven by our tireless commitment to high quality standards and product and processes optimization. Working in partnership with our clients to satisfy and anticipate their needs, we were able to bring about many new product applications and performance enhancements.
Our mission remains to lead the evolution of high-precision small machined components and be the go-to partner to all high-technology players in need of precision machining services.
Our mission
To provide our customers with quality components that meet the highest standards, through a sustainable policy based on our strong local roots.
History of Décovi
75 Years of excellence in precision machining
Décovi SA was founded in 1947 when Denis Chèvre, passionate about his profession as a bar turner, decided to transform the back of his father's farm into a precision-machining workshop. Ten years later he built the first official production unit of Décovi in Vicques, Switzerland. 
History of Décovi
Continued family tradition
The passion for precise engineering continued to flow in the family and Denis' son Claude Chevre joined the firm in 1985 after completing his mechanical engineering studies. Within a few years, Claude took over the reins of the company.
History of Décovi
Growth to industrial level 
In 1999 a new factory with over 2000 square meters was inaugurated at the site where the company is located today, establishing Décovi as a full-scale industrial supplier.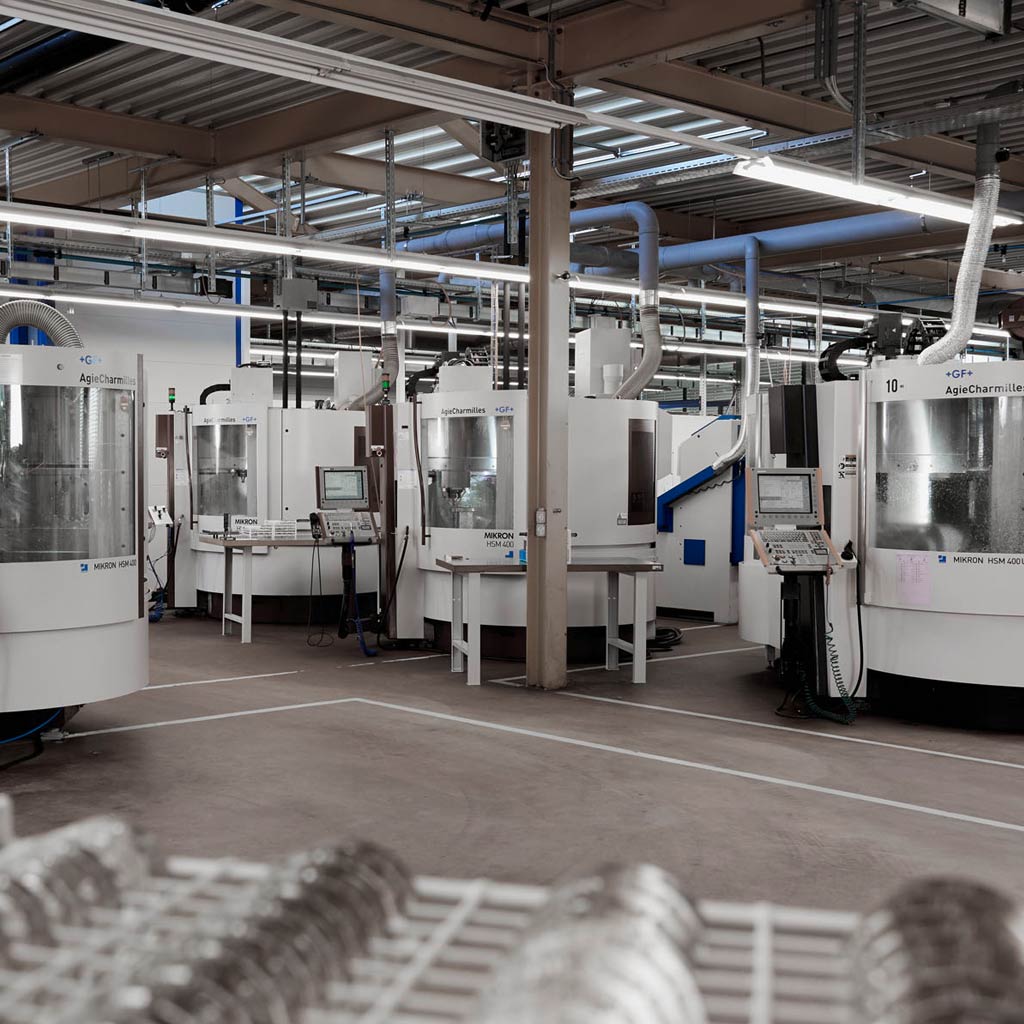 History of Décovi
Décovi is part of the Acrotec Group
In order to seize opportunities in new markets, Décovi joined the Acrotec group, a global supplier for high-precision technologies. In 2011 the company further expanded its bar turning operations with an additional 1300m2 production space.
Décovi-Figures
Today, more than 90 employees continue to perpetuate the company's dedication to excellence the and values of Décovi while sharing the family spirit. More than 100 high-precision machines enable us to serve clients with quick turnaround times and production requests from 5 to 100,000 pieces.
20+
Distribution Countries
Quality Management
Medical
Equipment
Environmental Management Systems
Get a Quote
Contact us to get a quote for your project or to learn more about our products and services. We are happy to reply to you within 24 business hours.
Get a Quote